Portrait Special Offer for Puppies
---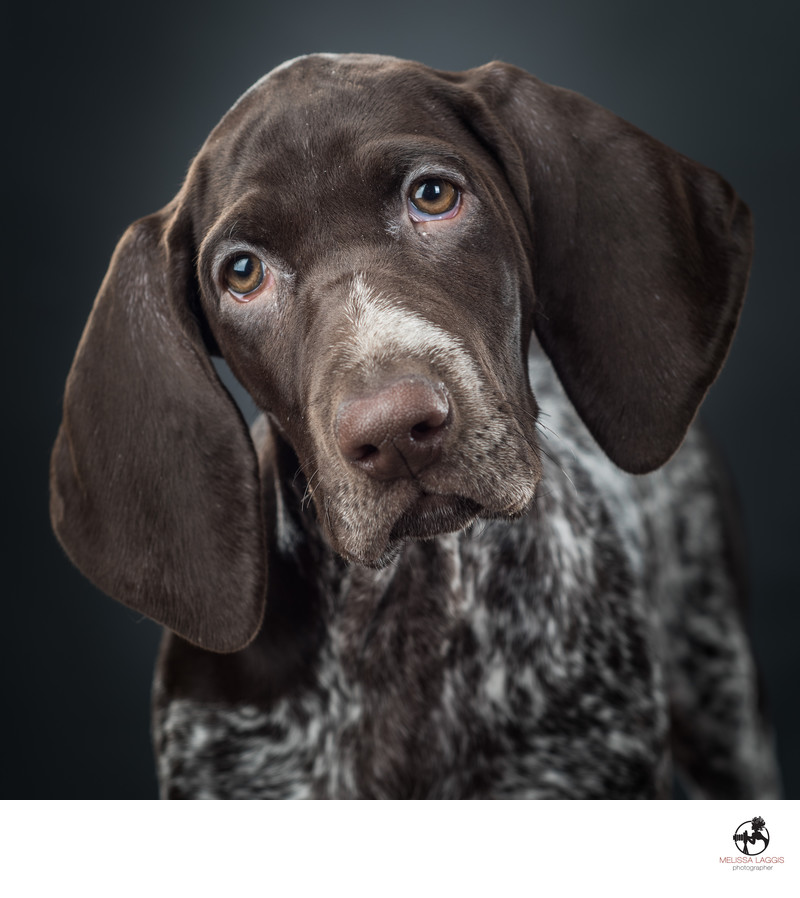 2017 has been declared the Year of the Puppy at Melissa Laggis Photographer studio!
During the 2017 calendar year, I will be photographing all new puppies for FREE. These sessions are a fantastic opportunity for new puppy parents to visit the studio and have portraits made of your sweet bundle of joy on four legs. Puppyhood lasts, maybe, five minutes. Those floppy, awkward steps of a new puppy with the expressive eyes that display nothing but unconditional love are fleeting moments in those early months. Let me take on the task of creating lasting images of your puppy that you can display and hold dear through the life of your dog, and even long after.
For the purpose of this special, puppies are qualified as dogs six months and younger. Sessions will be booked no earlier than two weeks before your chosen session time. A limited number of free puppy sessions will be available each week.